Your Black Friday email marketing program will likely be your most significant holiday ecommerce revenue source. To get ready, don't just make the same old wish list.
You'll want to think about how you can tailor your emails to fit each customer's unique needs, and how you can use behavioural triggers to get them into the buying mood.
Start growing your email list now
The holiday season is upon us, and we know you have a lot on your plate. But don't forget that email subscribers are some of your most valuable customers. Email subscribers spend 138% more on average than non-subscribers. So, the most important tactic to prioritise today is building your audience. A larger list means greater reach, driving incremental revenue over the holiday period.
There are a number of opportunities to capture email addresses both onsite and off. Every online retailer should have a sign-up form in the header or footer of their site. In-line forms on your most-visited pages are equally simple and effective. Your checkout flow is another easy way to gather new subscribers. You're asking for their email address as part of the purchase process anyway — be sure to capture the opt-in and pass that information into your email service platform for future retargeting.
Utilise Pop-Ups
If you're looking to grow your email list in the coming weeks, there are a number of ways to do it. But no matter how great your tactics are, there's no better way to supercharge your efforts than by using an effective e-commerce pop-up.
Some retailers may be sceptical of interrupting the pre-Black Friday shopping experience with a pop-up, but most consumers welcome it when it offers an enticing incentive to convert.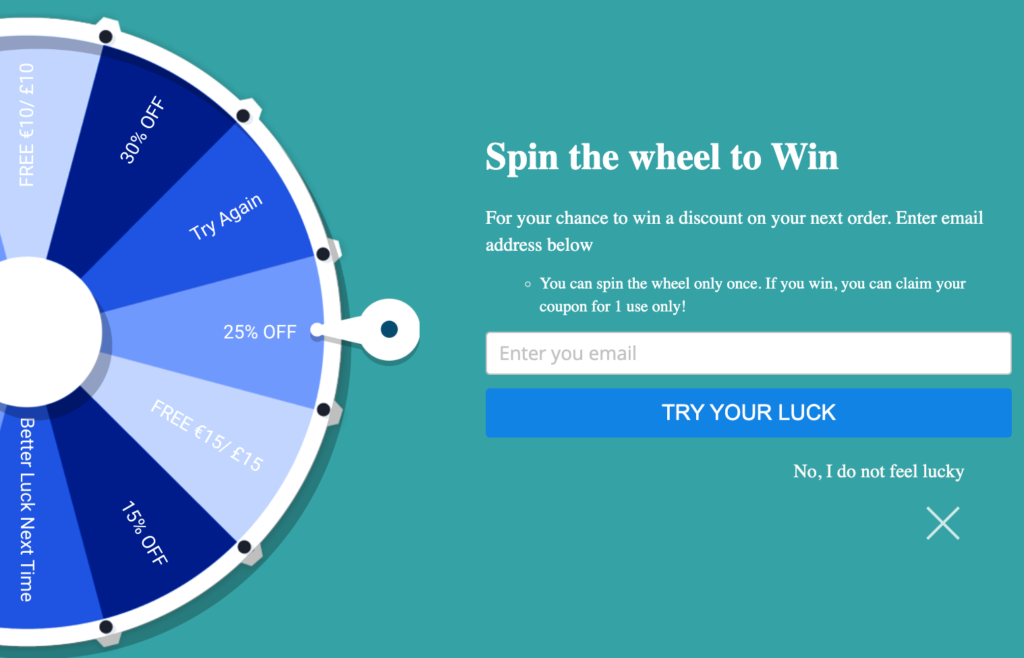 It's tempting to utilise a giveaway as an incentive but beware of low-quality leads. A nominal discount (10%-20%) is a better way to start because it ensures you don't pack your list with unengaged contacts who will drag down the health of your program.
Putting extra energy into capture now will pay dividends come November. Test your creative, incentive and trigger rules and targeting. Switch up your creative or pop-up types for new vs. returning visitors and for different times in the week/month/year! When we get closer to Black Friday and Cyber Monday sales, the promise of early access can incentivize well!
SMS
You know what most consumers do with their smartphones?
They use them to look up product and service reviews, compare prices, and make purchasing decisions. That means that if you want to reach your customers, you should be marketing on their phones!
It's no secret that SMS marketing has been one of the fastest-growing channels over the past few years—and it's not slowing down anytime soon.
In fact, fully 82% of consumers engage with marketing content primarily on their smartphones. That means this channel is a no-brainer for reaching your customers.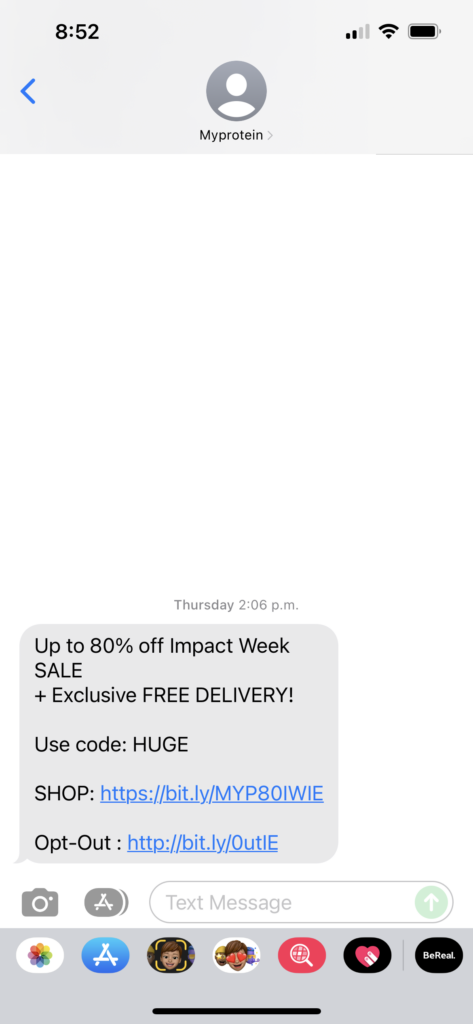 But there are still a lot of companies who haven't seized this opportunity yet. Why? Because they're confused about how to implement it or they think text messages just don't fit their brand. But neither of those things have to be true anymore! With open rates of 99%, SMS is a surefire way to get your message across with less external noise than consumers will face in their inbox or on social media. Many ESPs now have native SMS functionality, and vendors like Attentive and Postscript have robust functionality to power text campaigns for broadcast and within flows. So get started today by building a list of mobile numbers for targeting holiday deals!
Entice Shoppers with Compelling Offers
As consumers prepare for the holidays, they're looking for deals that can help them save money. But often, these deals come at a cost—either to your profit margins or to the quality of your product.
We found that a good deal is somewhere between 25-40% off. Anything under 20% isn't worth a consumer's time — they can likely get 10-15% from signing up for your email list most of the year. At the same time, going too steep will undercut your margin, and Black Friday shoppers are simply harder to retain, dragging down your LTV.

Your best bet is to offer sitewide savings on Black Friday (if you can) and tiered offers for higher spending. This way, you can still give consumers what they want without sacrificing profit or quality.
Email Subject Lines That Will Increase Open Rate
Email subject lines are the most important part of your Black Friday email campaign.
It's true that we're bombarded with promotional emails all year long, but Black Friday is different. Consumers will be waking up on Black Friday morning and expecting to find dozens of promotions from pretty much every brand their inboxes have been opted into.
So it's more important than ever to stand out in the crowd. And that means you need to get creative with your subject lines. The subject line should be compelling enough that people open the email without even reading the body copy—and when they do open up the message, they should be compelled to take action by the time they finish reading it. If your subject line doesn't stand out from the crowd, it'll be lost forever—and that means you're losing potential sales!
Take note of any standout subject lines from the past year, or if it's your first Black Friday or Cyber Monday, there's still plenty of time to run A/B tests between now and then. Look to your competitors or favourite brands for inspiration and put ideas to the test with your own audience to drive holiday engagement.
Differentiate Cyber Monday from Black Friday with a Sense of Urgency
Keeping your deals and creative fresh is critical to sustained engagement and revenue, so be sure to add variety to your promotional mix. Promotions will get stale after a couple of days.
To keep shoppers coming back, switch up your promotions between Black Friday and Cyber Monday. Instead of running one sale on both weekends, try running two different ones: one on Black Friday and one on Cyber Monday. This will help you attract a wider audience, who will see you as more relevant when they're browsing for deals in their own time slots.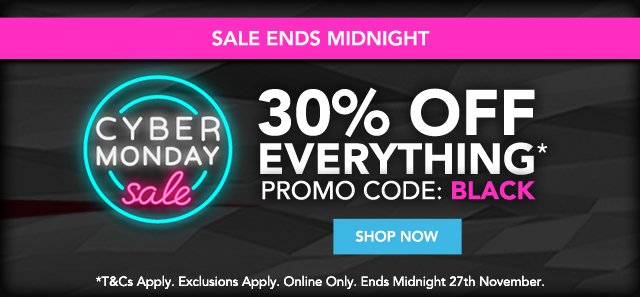 For those who haven't converted yet, this may be the extra motivation they need to click through and shop around for another gift. Make it clear that the time to take advantage of these deals is limited. Using urgency statements in subject lines and in the body of the email itself, and adding countdown timers can activate conversion-driving FOMO.
Turn Holiday Shoppers into Returning Customers with Post Purchase Flows
Shoppers are turning to digital channels to make their shopping experience more convenient. As they do, they're being introduced to a host of digitally native brands that have never been shopped from before.
Q4 is a time when many shoppers are on the lookout for good deals, so it's important to have a well-executed post-purchase flow in place to help drive excitement for impending deliveries, build brand affinity and increase the likelihood of repeat purchases.
You may already have a post-purchase series live, but now is a great time to review it through the eyes of a new customer. And not just any new customer, notoriously disloyal gift shoppers who are walking into stores armed with their smartphones and tablets in hand. They want deals—and they want them now!
Looking for help with your email marketing campaign ahead of Black Friday? Get in touch with a member of our team and see how we can boost your sales this holiday season