Running a social media competition is a social media marketing strategy favoured by many brands both large and small. However, in order for the marketing strategy part of the competition to work well, you have to make sure that you set up and carry out the competition in the right way.
Read on for Effector's, top 5 tips to help make your next social media competition deliver for your brand.
1. Engage, Engage, Engage
Once upon a time, competitions were based solely on an audience member supplying the correct answer to a random question posed by the competition organiser. If that's how you've been running social media competitions, it's time to rethink your strategy.
If you're giving away a prize that people want then you have a window of opportunity to ask them to get involved and engage with your brand in a way that they otherwise might not. Consider how your potential customers enjoy engaging with brands and offer a creative way for them to do so with your own brand.
If your audience spends a lot of time on Instagram, for example, you may ask them to post a picture that shows their enthusiasm for your brand in one way or another. By including hashtags and tagging of your brand, these images boost your social engagement across social media.
Remember, the more effort involved in entering the social media competition, the fewer people will make that effort. It has to be fun and easy for your audience to do, so keep it simple.
2. Plan and Execute Like a Pro
Like most else in life, social media competitions don't become a success by chance. You need to put in some planning and ensure that you pull it off just right to reap the results.
This doesn't need too much explanation. You want to offer a prize that is worth the engagement your audience will put into trying to win. If you have a small budget the best way to create a knock out prize is to get creative. What can you offer people that they wouldn't normally be able to get or have access to? The more unique the prize, the more people will want to get involved.
Never forget that a social media competition forms part of your overall marketing strategy. Sure, it might be fun and different, but you still need to know why you're doing it and what you want to achieve. Otherwise, you won't be able to tell how successful it has been, whether you got a return on your investment, etc.
This is so important. So often social media competitions get shut down by social media platforms before they even get started simply because they are against the policies of the network. Check these things during the planning stage and also make sure that the competition complies with all legalities in your area. Overlooking this one important step could land you and your brand in hot water with a legal bill to boot!
Implement & Support the Campaign
Once you have planned out the campaign to a tee, it's time to implement. As we mentioned above, ask everyone in the business to do their best to raise the competition's profile. Get them talking about it to customers and browsers alike. The marketing team will lend the social media competition the most support, but they need support too.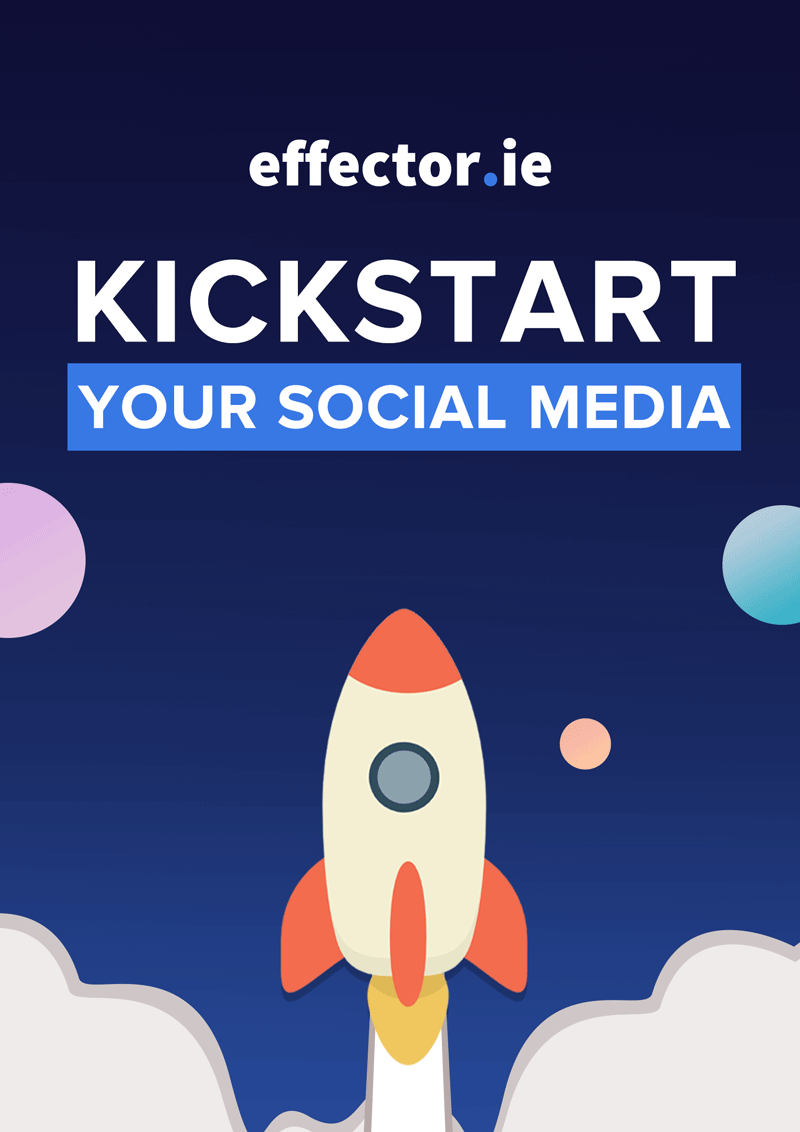 The Effector Guide to Kickstart Your Social Media
Struggling to get started with a consistent and effective strategy online? Use this guide to develop an understanding of how to make social media and other digital tools work for you and your business.
GET THE FREE GUIDE
3. Get Their Deets
If someone has taken the time to engage with your brand around a social media competition, they most likely already have an affinity for what you are offering. By asking for their email address during the social media competition process, you land the opportunity to keep in touch with them after the competition has ended.
You may use that opportunity to alert them to special offers that relate to the prize you offered, to share updates about new products, or simply to share your newsletter or blog with them going forward.
4. Let Them Do the Work (UGC)
This relates to our first point, engaging your audience. When your audience willing creates user generated content on behalf of your brand, you're onto a winner. Not only does this content increase your brand awareness on social media, but you can also approach your audience and ask them if you could use their image, video, or whatever type of content they created on your website.
This user-generated content shows real people engaging with your brand of their own free will. That is a sure sign of confidence in a brand – and can promote trust in those new to your brand.
5. Promote Your Social Media Competition Widely
If you truly want your competition to impact on your brand awareness and deliver tangible marketing results, then you need to promote it widely. Just because your social media competition is running on one particular platform, there is no reason why you can't promote it across all other channels. Get all staff onboard, whether that is servers in a restaurant, cashiers in a retail outlet or the wider office team, all members of staff can play their part to promote the competition and allow your brand the best chance of travelling and being discovered by new users.
Running a great social media competition is a great way to drive brand awareness, boost engagement among users and inject some fun and creativity into your marketing strategy. They are not that difficult to do, need not be expensive, and can yield great results. By following our suggestions above your next social media competition can really deliver for your brand.
Have you run competitions on social media before? Have they worked for you? We'd love to hear from you in the comments.
Click here to learn more about how we can help you use digital tools to drive business results, and feel free to reach out if you've any questions!