In the 2010's, the rise of Facebook and Instagram advertising allowed businesses to scale like they never could through other advertising mediums. Initially, the Cost per Customer Acquisition (or the cost of gaining brand new customers) was very low. However, as more and more businesses started using paid ads to their advantage, demand grew as well as these costs. As a result, we are seeing a shift in 'performance-first' to 'brand-first', where brands are now realising the value of their existing customers and are focusing more on customer retention, and placing less focus on acquiring new customers.
It's important to have an extensive retention strategy that takes all angles into account; the power of email marketing, loyalty systems, cross/upselling, social proof, user-generated content. However, if you're already engaging in paid social ads, this is a great place to start.
How it Started
In the early days of Facebook and Instagram advertising, the costs were very low. This meant that businesses could grow their businesses massively through paid ads alone. Those who got there first reaped the benefits. However, as other brands joined the battle for space on the customer's feed, it became more and more expensive to compete. The main purpose of brands originally moving away from traditional advertising towards social media advertising was so remove the middleman.
How it's Going
Brands have now started to realise that it's not enough to constantly acquire new customers – brands now have to retain them and turn them into repeat customers to achieve sustainable growth. 
Why should brands work to retain customers rather than focus solely on acquiring new customers?
It increases ROI: As we just mentioned, customer retention is much cheaper than customer acquisition; focusing on retaining customers will increase Return on Investment.

Loyalty and lifetime value: Customer retention increases loyalty as well as increases lifetime value of customers. If online retailers retain 10% of their existing customers, they will end up making 2x the revenue.
In marketing, we always refer to a Funnel. Customers are filtered through the funnel from a point of being introduced to a brand, to eventually purchasing. However, brands are now realising that this funnel has extended to become an hourglass, where the brand has to continue working on these converted customers to turn them into repeat customers.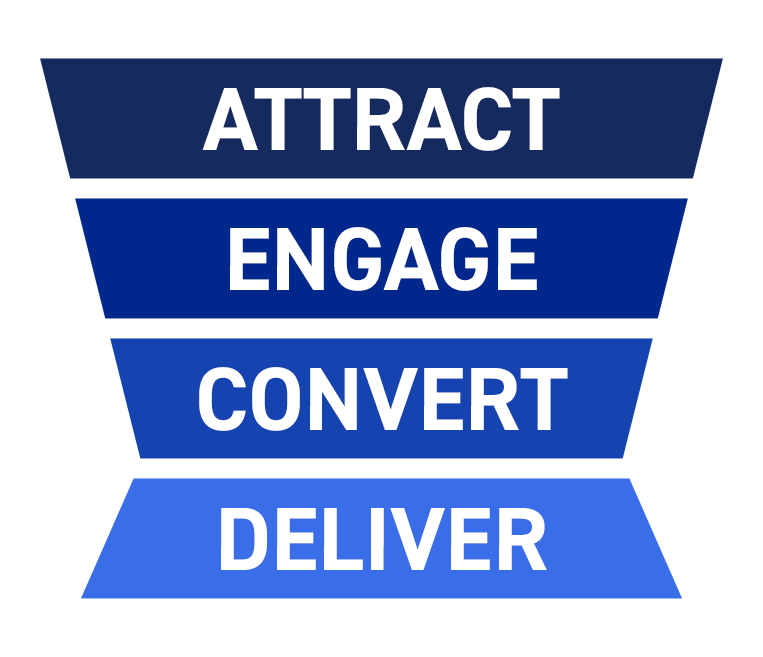 How does paid marketing need to adapt?
As brands are realising how critical their existing customers are for growth, paid marketing must now nurture those audiences in the lower funnel or hourglass. Using storytelling in paid remarketing can transform a relationship with a customer from transactional to personal.
Customer Journey Retargeting
Customer journey retargeting helps brands to reach back out to their customers, creating memorable experiences to help drive sales, while educating. They do this through performance-focused ads and branding-focused ads. By using both of these ad types in retaining customers, brands can build brand equity through advertising while still driving strong returns.
Performance-Focused Ads are used to drive greater return from ad spend, while also telling stories about the brand. 
Utilise lifestyle imagery that correlates with the branding

Using copy to encourage conversion while also giving value about the products in the ad

Using reviews or other forms of social proof
Branding-focused Ads are focused on telling stories and educating while also driving return from the remarketing audiences
Rich copy, highlighting the benefits and how the brand stands out

Using imagery that speaks to the customers, captures their attention and tells the brand's story
| | |
| --- | --- |
| | |
| Performance-focus | Branding-focus |
Conclusion
To combat the rising cost per customer acquisition, it is important for your brand to focus on retaining and nurturing the customers you have rather than continuously acquiring new customers. Doing so will increase your Return On Investment, loyalty and Customer Lifetime Value. Your marketing department should view the sales funnel as more of an hourglass shape, focusing on turning your converted customers into returning customers and use remarketing ads to develop a personal relationship with your customers and your brand. This can be carried out through the use of performance focused and branding focused ads.
Book a free consultation call today to find out how Effector can help you utilise your social ads and drive more sales.