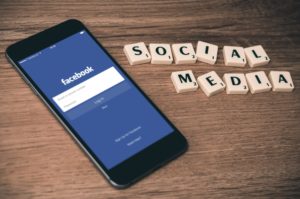 A quick glance at two of the most popular Irish property listing websites Facebook pages reveals how vast the potential is for estate agents on social media. Daft.ie has over 45,000 likes on Facebook while MyHome.ie has over 21,500. Although these sites are national, it is clear that when it comes to property, Irish people use social media to access the sites they're interested in. With the number of social media users constantly on the rise and print media taking a back seat, it's no surprise that people search for property online more than in papers – our efforts need to reflect that. People want to be able to find the information they need, on the properties they're interested in, in a way that is easy and hassle free.
1. Consistency is Key
When we think of the most successful pages on social media, often it is clear what makes them so successful. They have figured out what works and then stuck to it. It's that simple, but things that can be simple to understand are not always as easy to put into practice.
Think of your social media pages as an extension of your brand – it should look and feel like it. Most estate agents have a display window where they showcase current listings. I would imagine you are quite clear on how you want it to appear. It needs to be clean, well-organised and informative because it reflects your brand. Your brand needs to be maintained on social media with the same care and attention you put into your office. If you were to leave old listings in the window indefinitely passers-by would get the impression that you're not on the ball, so why treat your social media this way. Commit to investing time in your social media marketing so that your business shows that it is current and an active player in the local property market.
Be active; always. It is difficult to stay on top of social media, along with all the other business functions you have to tend to. Thankfully, there are scheduling tools that allow you to draft as many posts as you like in advance and publish them automatically at your designated time throughout the week. Unfortunately, for some businesses even this takes too much time. Social media is a time hungry activity but its benefits over time really can pay off, so if you can't keep on top of it, Effector can help you out.
When you are scheduling your posts remember that Twitter moves a lot faster than Facebook. The average lifespan of a Tweet is 18 minutes. This means that you can post more regularly on Twitter. Don't overdo it, though, people hate to feel bombarded and this can drive them away.
2. Show That You're Active in Your Community
Estate agents occupy a unique space in a local area. You are the ones drawing newcomers into the community. This means that you have a great opportunity to showcase the best of your region on social media. In doing so, you are conveying your interest and support for the area to those who already live there, local businesses will appreciate it too. And potential clients exploring the area will see that you care about and like the area that you are selling in. This goes a long way in terms of building trust.
3. Make It Personal
Let your own personality shine through while remaining professional at all times. This lets potential clients see whether you are someone they would like to do business with. You can also show that you care via social media. It's easy to do this by adding in little touches, just remember not to give away too much information about people. For example, you can welcome a family to their new home on social media by mentioning a couple's first names. This will make them feel special and let potential customers see how much attention to detail you invest in each client.
Also, get into the habit of asking for testimonials from happy clients. When you have closed the deal and the happy client has just moved in they'll be feeling pretty good about their relationship with you, so this is the time to ask. Display these testimonials on LinkedIn to boost your reputation.
4. Give Your Opinion
Property professionals have the inside track on what's happening in the industry. Though we may all watch the news, it is those working in the industry who have very valuable insights on topics that matter to those purchasing, selling, or letting a home. Share your opinion in a professional way on social media to give real value to your followers.
5. Engage with Competitions and Polls
The key with social media is to engage your audience. Allow them to get to know you and your business. So when people post on your page, take the time to reply. We know that people engage with estate agents on social media, but it's also clear that many estate agents are pressed for time to respond. This shows us that those who do respond are much more likely to do better. Ask your audience questions, run competitions and even invite them to vote for their favourite amenity in your locality, there are so many ways to build interaction. But, most importantly, when people reach out – make sure you respond.
6. A Picture Says a Thousand Words
Posts that include images tend to get a lot more interaction than those without. It's not surprising as the saying goes, a picture says a thousand words. Don't let the picture speak for itself, though, add to it with useful information, a link and a hashtag. This will ensure that your audience can find out all they need to about it and that when they search for a relevant phrase your post will appear in the results.
Make sure that your pictures are not just listings. The 80/20 rule applies in social media as in many other aspects of business. Restrict your advertising posts to 20% of your output while the other 80% is engaging information of interest to your audience. Examples of photos that are not listings could be great interior design shots or landscaping projects.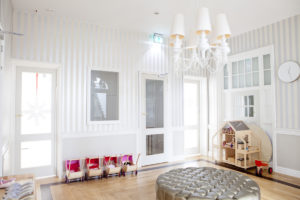 7. Utilise Video
The use of video on social media has exploded in recent years, in fact, it is estimated that video will make up 74% of all internet traffic by this year. While there are types of videos that work, (think cute or funny animal videos) there are also ones that are nearly always skipped. The difference between the two is that the ones that get skipped put their focus solely on advertising. There are many ways that video can be used by estate agents to add variety to their social media strategies, you could do interviews with people in the locality speaking about why it's such a great place to live, add in 3D model videos of houses or video house tours.
8. Showcase your Expertise with Tips
Earlier, we mentioned that estate agents have the inside track on property. You have the knowledge that people want to get their hands on. Think of the many very successful TV shows based on real estate. Post about tips on how best to display your house for viewing, schedules for moving day, or how to go about getting set up as a landlord.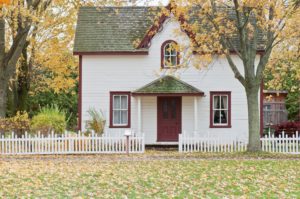 9. Join Forces
As a small – medium sized business, estate agents can find great results from teaming up with network partners to help on social media. Consider inviting colleagues you trust to guest post on your page, or to be interviewed. If you are a member of an Estate Agents group such as Real Estate Alliance or Property Partners why not link up with another office outside your area to showcase an area of their speciality that doesn't compete with your own. You could also link up with non-conflicting businesses in the local area such as accountants or solicitors to bring a cohesive package to your audience who will need to access a range of services during the process of buying or selling a property.
There are many social media groups which provide an opportunity to network with colleagues. Consider joining LinkedIn groups such as Ireland Real Estate and Facebook groups like Ireland Real Estate. Remember that the emphasis should be on being social rather than simply advertising your listings.
10. Break out the Tool Belt
Social networks have developed a range of tools to help businesses use their platforms to increase their productivity on social media. Spend some time familiarising yourself with these tools and then use them to make the best of your social media efforts.
Facebook, in particular, offers great potential when it comes to honing in on your target audience within a specific area. You can fine-tune who sees your ads so that you're not wasting your advertising spend.
Use the button functionality on your page to create a Call To Action. A simple but effective use for these is to help people book a viewing with ease.
Finally, don't forget to monitor your progress using the insights function on Facebook. This will show you at a glance how your social media efforts are being received, which posts are working and which don't seem to be making an impact. It is only through tracking your progress that you will be able to step back and make decisions about what you need to change going forward.
Social media is a great tool for all businesses, but estate agents have so much material to play with, it simply doesn't make sense not to be utilising it to its full potential. Begin by setting yourself manageable goals and build from there. If you get overwhelmed or find that you just don't have enough hours in the day, call us. Social media is one of the things we're great at – and we can help manage your social media so that you can get on with what you do best.