Here's how to do it in E-Commerce
Sometimes with e-commerce, it's hard to know what a great customers experience should look like, with so many steps, options and different types of customers, it's not clear how to best engage them in a way that not only leads to a sale but also repeat purchases. 
Think of a high-end store – what does a 5 star experience look like?
Greeted at the door

Most popular products displayed front and centre

Talk with a sales assistant/personal shopper to communicate what you're looking for

Get tailored recommendations

You understand what the post-purchase experience will look like

Speedy checkout process

Post-purchase follow up
Now that's a store you'd want to go back to. With e-commerce, it's easy to see the process as technical with multiple standardised pages and a number on your screen of the users passing through. However, this doesn't line up with the experience above. 
So – how do we create this experience with an online store? It's through personalisation. 
48% of consumers spend more when their shopping experience is personalised. Consumers are continuing to demand personalised experiences, but with the death of third-party cookies and tracking issues, brands are turning to first-party data to fill the void. Customers are more privacy-aware, first-party data is data collected directly from your customer which they have consented to. 
So what do you do with this data? 
You use it to deliver unique, customised content to your users, meaning your site, store or promotional messages will look slightly different for each visitor, creating a personalised shopping experience. You can break personalisation into two segments: demographics (age, gender, location, etc) and psychographics (interests, habits, values & behaviour) and use them to set up a personalisation framework.
How to create a personalised customer experience for my ecommerce store?
Intelligent product detail page recommendations.
Product-detail page recommendations show shoppers similar or complementary products to the ones they're already interested in. You can leverage dynamic up-selling by recommending items that are higher in price but similar in style or brand. You can also cross-sell by recommending complementary items and encouraging shoppers to add more items to their carts. 
Show continuous shopping for returning customers
Netflix created the 'continue watching' feature on its site where users can continue watching a programme/movie exactly where they left off. This is a tactic you can apply to your commerce site. By using a similar algorithm, your site remembers your users' selected items and preferences through previous sessions and makes it easier for them to pick up where they left off.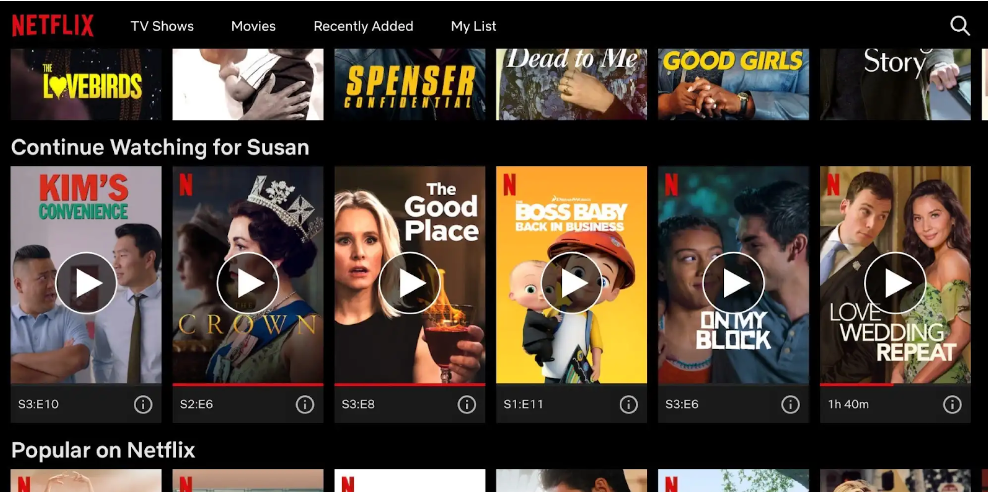 Personalised bestseller lists to drive click-throughs
We are drawn to popular products. You can show the best selling products over the last 7 days, 24 hours or the past hour depending on how much traffic you have. You can be creative with this approach. Instead of showing products by sales you can use geotargeting and show products popular in an area or displaying the most reviewed.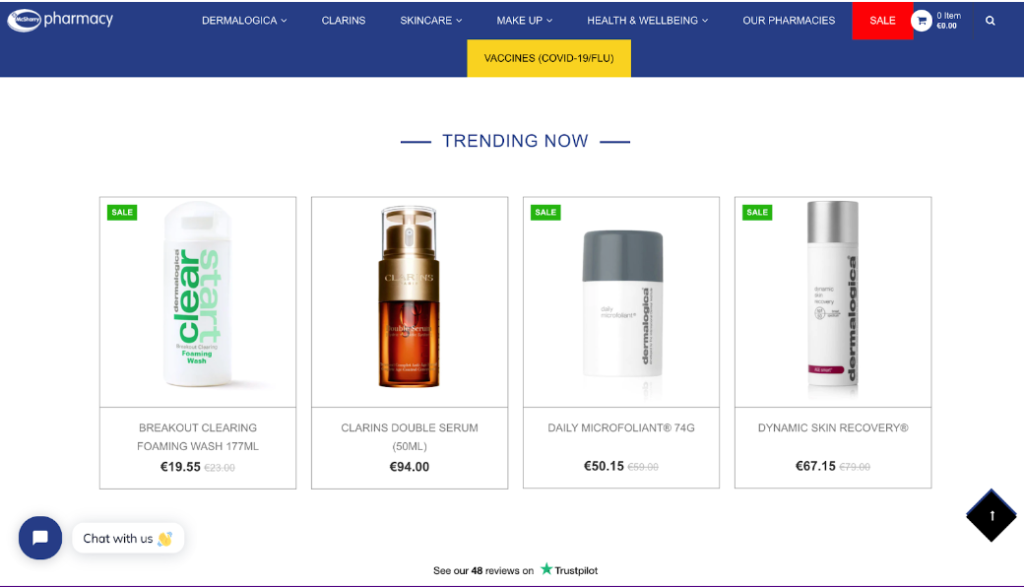 Integrate User Generated Content across your funnel
User-Generated Content (UGC) can add another dimension to your ecommerce site. Posting photos, reviews and/or videos from customers give your website visitors the chance to see your product in real life. Over 50% of consumers say that they usually hear about new and interesting products through friends, family and acquaintances. 
Clothing site Shein uses UGC on all of its products. Customers can leave reviews and include photos of the products on the Shein site for others to read.


Retarget in-session based on behavioural triggers
On-site popups are a great alternative to off-site retargeting. The key is not to be intrusive with your popups. You can do so by timing or triggering your popup offers to match each visitor's in-session behaviour. You can trigger these popups through automation based characteristics like the number of sessions, cart value and browsing behaviour. 
It is a good idea to offer first-time visitors exclusive discounts in exchange for subscribing to your email list like in this example from Missguided.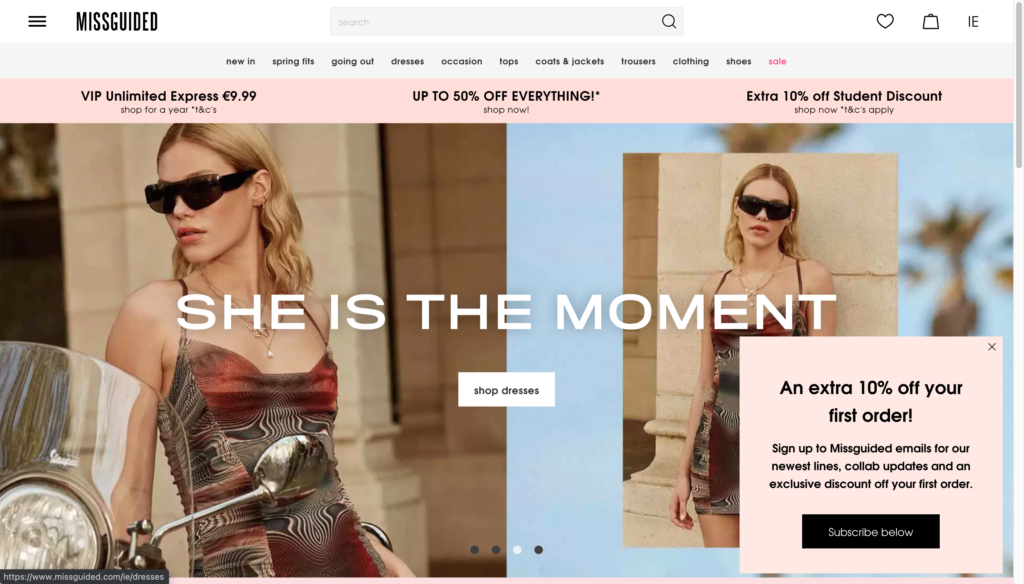 Other popup options are free shipping with a pricing threshold like Carter Beauty offers in the example.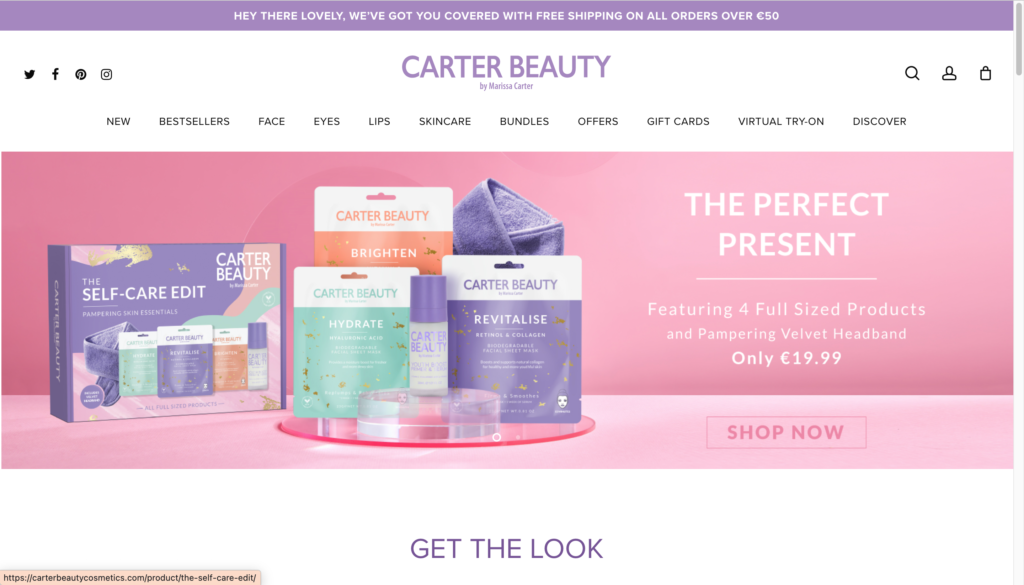 You can re-engage returning visitors with reminders of what they've browsed but not purchased, in order to drive more sales. Using browsing data, you can show users the items they viewed recently to encourage them to purchase.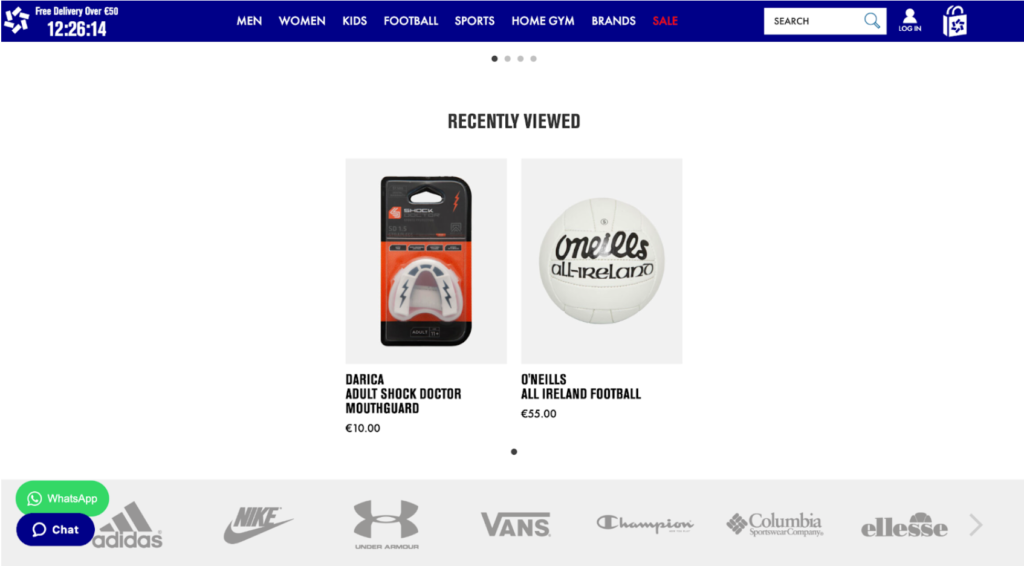 Social retargeting with smart recommendations
Even if a visitor leaves your site, there are ways to get their attention back through retargeting on social media. In order to make this approach successful, timing is everything. You can retarget visitors by using granulated retargeting. The value of a site visitor declines the longer they have been away from your site. You can save a lot on ad spending by layering your retargeting as their value declines. Shortening the retargeting period to 7-14 days so that you're engaging customers when they're most likely to convert.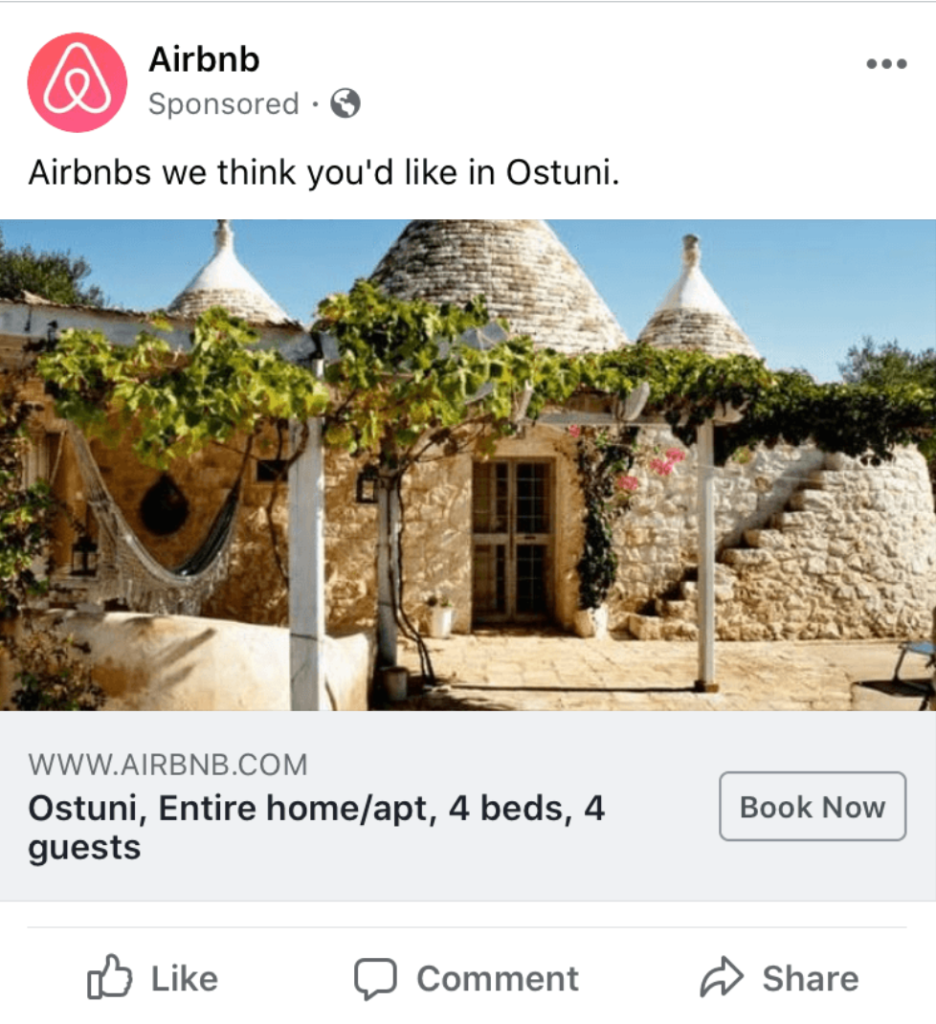 Personalise 3 types of automated email/SMS 
Having customers' email addresses or phone numbers is another way for you to directly engage and convert them. Utilising these avenues of re-engaging customers, you can reach out no matter where your customers are. 
1. Abandoned Cart
As covered in our Social Commerce blog, reducing friction in the checkout process is a necessary step to reducing abandoned carts, but you will never truly eliminate them altogether. Some shoppers can be distracted, leave your site and cast aside their cart. To remind them to complete the sale, you can send them an abandoned cart email. 

2. "We Miss You" Messages
Another way to nudge users to complete their purchase is by sending them a "we miss you" email, reminding them of what they last viewed and new products they may be interested in. Alternatively, if a customer has not visited your site in a while you can send them a reminder to visit your site.

3. Order follow-up messaging
The checkout is only the beginning of your relationship with your customers. Checking in with customers after making a purchase is a great way to build a long-lasting relationship with customers. This can be a recommendation email based on the products they recently purchased or asking them how you did and looking for feedback.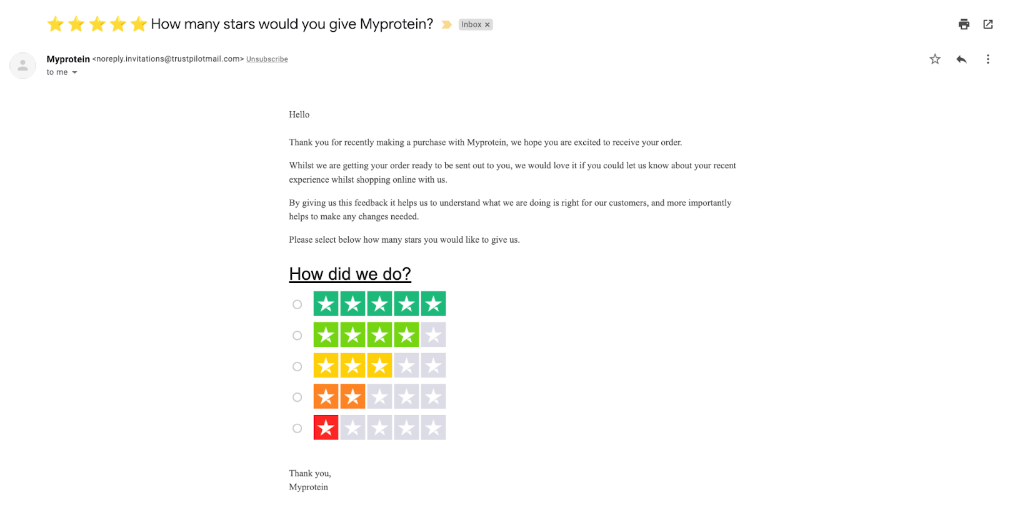 Personalised Shoppable Quizzes
With the closure of shops and clothing store dressing rooms, ecommerce stores turned to artificial intelligence (AI) to recommend products, services or sizes. Shoppable quizzes ask users a series of questions about their preferences and lead them to a customised results page of recommended products/sizes based on their answers.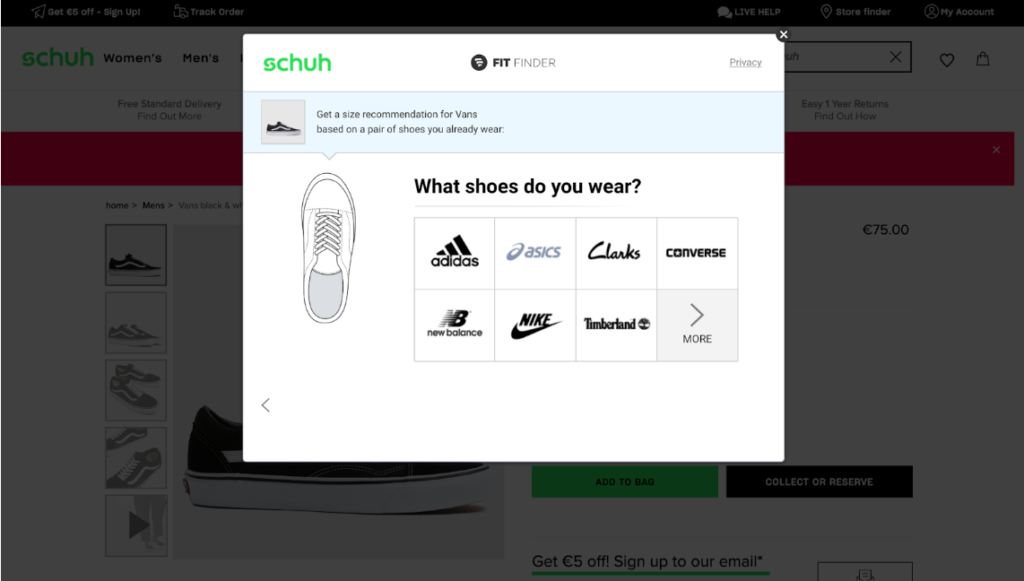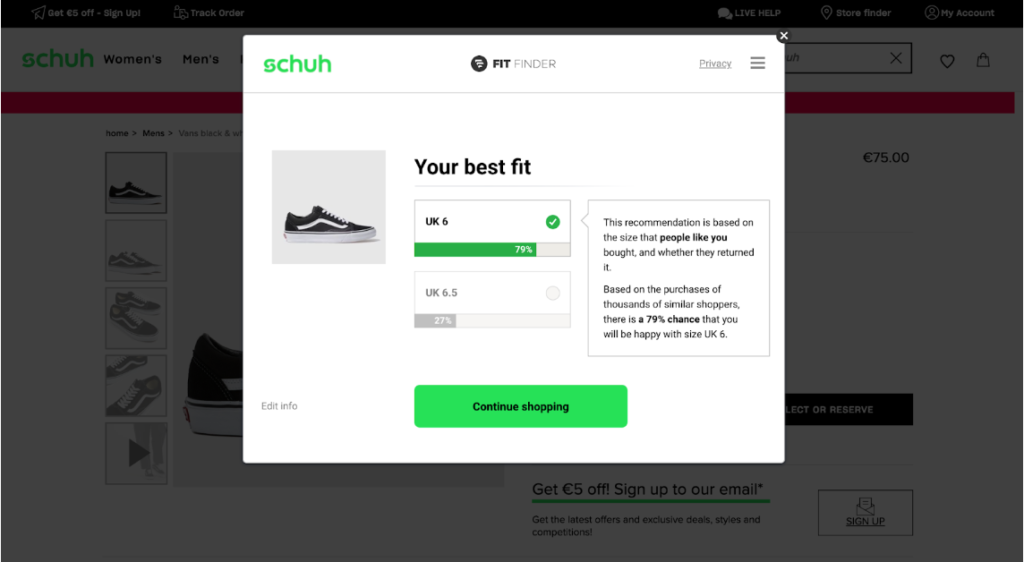 Conclusion
74% of consumers get frustrated when content on sites has nothing to do with them. Personalisation sets your brand apart from others and ultimately leads to better relationships with customers. It pleases customers, increases conversions and drives word of mouth marketing. When implemented, these personalisation techniques universally target your website visitors based on demographics and purchase intent.
If you would like some help or would like to know more about implementing personalisation on your ecommerce site, book a free consultation call and speak with a member of our team.