Millennials, also known as Gen Y or those born in the 80's and 90's, will make up the majority of the workforce. Almost every smart organisation is looking into best practices on how to hire, manage, and sell to the fastest growing demographic in the world. As consumers, Millennials' relationships with brands and how they choose to do business has been truly enigmatic to most.
In no area is this better highlighted than in the banking space. The best way to reach Generation Y is to speak their language and use their platforms.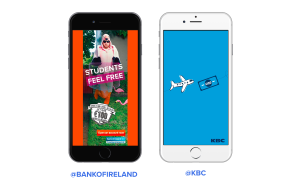 Effector's top 5 tips on how the banking industry can engage millennials:

1. Youth Marketing Campaigns
Trying to make banking 'cool' can be a tough job. A great way to catch the attention of a younger audience is through youth-targeted marketing campaigns. Our generation loves and responds well to content that registers with our age group and that we can relate to. Find the faces of your campaign or it's unique selling point and your audience can resonate with that content. Focus on techniques such as Advanced Facebook Ads Targeting complemented with Instagram and Twitter. If ran correctly with the right agency, the ROI is more than worth it for your bank. 

2. Competitions & Giveaways
Competitions are a great way to engage current and potential customers, especially the younger generation. By running competitions on your social media accounts; Instagram, Twitter, and Facebook, you will draw a huge following from millennials. It is a natural way to guide us towards your end goal – setting up an account or taking out a loan. The only thing students love more than winning is getting things for free! We will never forget KBC's Fly Offer last year when they were giving away two free flights or else €100 in cash for new account sign-ups. Or Bank Of Ireland's Feel Free offer where students could take advantage of giveaways up to the value of €100.

3. Sponsorship
Sponsoring the right events and youth organisations can be A1 for targeting millennials. Providing funding for Ireland's largest student-run societies and events can be an excellent way of advertising to your target niche.  It's a great way to have your bank's brand on the ground and in the heart of student life. A great example of this is DCU's own Enterprise Society, who raise thousands for charity each year and are supported by a number of corporate companies. 

4. Add High-Quality Content
Only post high-quality content that will resonate with your audience. Try to add value to the customer by giving them something positive to take away from experiencing your social pages. Video content can be a great way to draw in Millennials to your brand. There's nothing we respond to more than a viral video. As well as this, tutorials on how to use your platform, such as tutoring in online banking or applying for a loan could prove useful.  You can reach much bigger audiences by adding value to your content the customer was not expecting to get. If you do not have the correct content, try starting with a youth marketing campaign so you can have a store of content to begin with. 
5. Engage
Engagement online and regular responses from your social pages are they key to the success of your online presence. Bank of Ireland's customer service on Twitter is second to none. Whether you're in Glasnevin or Thailand you'll get a response within minutes, which is perfect for Gen Y's on the move.  As well as leaving a sense of customer satisfaction, leads can be generated from something as simple as a comment back or like through your social pages. Be sure to create a call to action through your content. If you anticipate our future needs, like our first car, as well as our wants, you can get us to buy into your brand for life. It's just about posting the perfect piece of content at the right time.
We hope you found this article helpful. Remember, you know banking, we know digital.